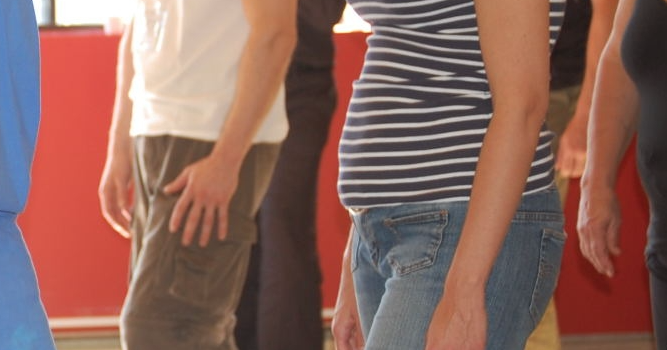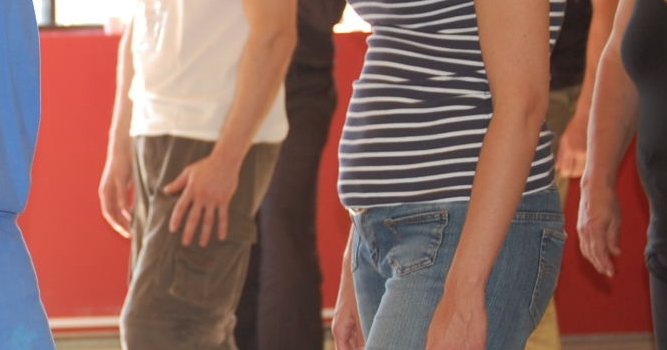 Trager® is an innovative system of exploration and re-education through movement. It is characterized by gentle, rhythmic movements such as rocking, vibrations and stretching. The approach is based on a state of meditation, calm and peace that Dr. Trager calls "hook-up" and which the therapist sensitively, gently and effortlessly transmits to the client. Trager is suitable for everyone. It is a unique kinesthetic experience that increases flexibility and relaxation while providing a sense of peace.
Jump to section :
History
"There is a way of being Which is lighter, which is freer. A way in which work as well as play becomes a dance And living a song. We can learn this way." – Milton Trager
At the age of 18, Milton Trager developed a new technique that would eventually bear his name. This came about somewhat serendipitously after he gave his boxing trainer a massage and discovered the benefits of his method. Over the next 50 years, he was able to further develop and improve his technique.
In 1979, the first Trager Institute was established in California thanks to Betty Fuller, who quickly noticed and persuaded Milton Trager of the benefits of this method.
Applications and Effects
According to Dr. Milton Trager, we are the sum of every experience we have lived through mentally and physically. From a neurological point of view, sensory stimulation, emotions, attitudes and thoughts are intimately associated with the body's motor responses. The mind controls these motor responses using information gathered on a sensory level.
Dr. Trager sees the unconscious as a database that we can draw from and expand. Transmitting positive sensations to our unconscious mind reduces negative perceptions which limit our field of vision. This way of approaching the unconscious is an effective tool to tackle the source of any psychophysical problems. For this reason, the goal of Trager® is not to move the muscles or joints, but to transmit pleasant sensations without using force, pressure or constraint and as comfortably as possible, so that these sensations can penetrate the central and peripheral nervous system. Changes are then brought about by the sensorimotor system, which connects the brain to the muscles.
Indications and Contraindications
The Trager® Approach has many devotees all over the world who recognize its beneficial effects in the treatment of many types of ailments. The approach has also been the focus of several scientific studies.
One of the studies examined the effects of Trager® on neuromuscular excitability, two others studied its effects on Parkinson's disease, and another focused on individuals who had suffered a stroke.
These studies have shown that in some cases, the Trager® Approach reduces muscle stiffness in individuals with Parkinson's disease, as well as relieving chronic headaches and shoulder pain.
Although this method is very gentle, it is contraindicated for people with thrombophlebitis (blood clots), anyone who has recently undergone joint surgery (in the past three months) and individuals whose physical condition is debilitating or extremely fragile.
When in doubt, feel free to consult your doctor to find out which method is most suitable for your health.
Conduct of a Session
The client lies on a table and the practitioner uses gentle and rhythmic movements on each part of the body. For individuals with reduced mobility and clients who are unable to lie down, the Trager® Approach offers alternatives such as sitting or lying on your side.
To further reinforce the learning process that begins during table work, the practitioner teaches a series of straightforward and easy movements called Mentastics®. These movements can easily be integrated into your daily life, regardless of your physical condition. Mentastics® can be taught in individual or group sessions.
To learn more about Trager® and Mentastics® (in French):
Le Trager® et la maladie de Parkinson