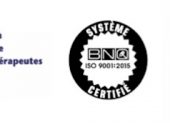 Stricter requirements imposed by Canada Life (formerly Great West) – April 1, 2021
New requirements established by the Canada Life Assurance Company, effective April 1, 2021 Most recent update: April 20, 2021 Canada Life is …
Learn more
The ABCs of torticollis Do you spend your days in front of a computer? Did you sleep in an awkward position? Were you exposed to …
Learn more
THE FÉDÉRATION QUÉBÉCOISE DES MASSOTHÉRAPEUTES
The Fédération québécoise des massothérapeutes (FQM) is structured like a professional order. As Québec's largest professional massage therapy organization, it has long played a leadership role by offering the public guaranteed superior-quality standards applied to the training, professionalism and ethical conduct of massage therapists throughout the province.
The FQM represents 4,500 active massage therapists.
The FQM has a mission to qualify and support massage therapists in their professional practice, and to inform and protect the public.
The FQM' vision includes the professionalization of massage therapy in Québec.
OUR COMMITMENT TO QUALITY
The FQM is the only association of massage therapists in Québec to have secured ISO 9001: 2015 certification, delivered by the Bureau de normalisation du Québec (BNQ), a member of the National Standards System (NSS). Learn more about the Fédération québécoise des massothérapeutes's commitment to quality: