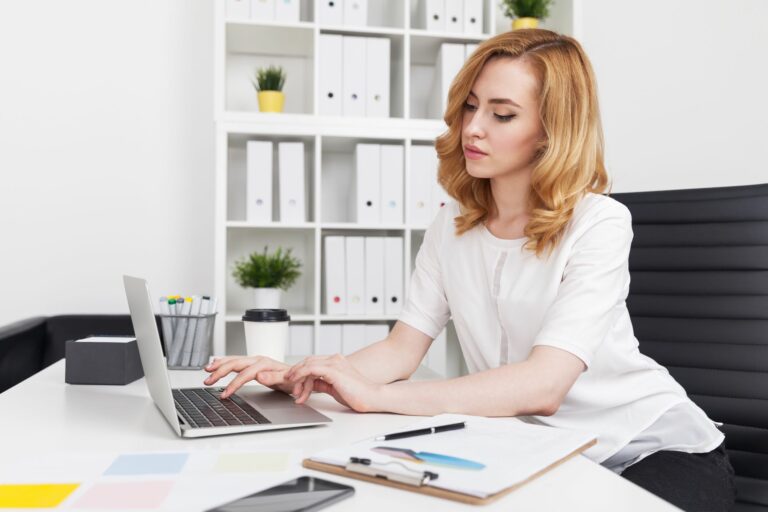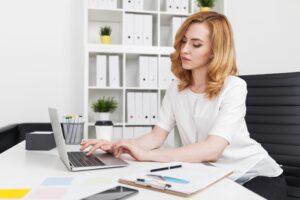 Computerized client files at the FQM
The FQM is now offering its members free access to the computerized client record system, which is accessible through the Member Portal. In addition to being accessible from anywhere, the FQM's digital records are easy to use and fully adaptable to different massage therapy clienteles. They compare favourably with the paid solutions available on the market.  
Accessing computerized client records
The advantages of computerized client records
FREE FOR FQM MEMBERS
Your membership in the Fédération québécoise des massothérapeutes offers you many competitive advantages and services that facilitate your practice as a massage therapist. These include access to the computerized client record system.
TAKE ADVANTAGE OF A FULLY SECURE PLATFORM
To ensure the protection of your clients' personal and confidential data, we have recently upgraded the security level of the Member Portal. This means that all information stored in your customers' digital files is secure.
EDIT AND ARCHIVE YOUR CUSTOMER RECORDS IN REAL TIME
The digital file system allows you to record, modify and save information relevant to your clients in real time. The platform also allows you to attach documents (.docx, .jpeg, .pdf) directly to your client file. Whether it's an authorisation or a medical report, you can now find everything in one place.
ACCESS YOUR FILES AT ANY TIME, FROM ANYWHERE
In your office, at an event, at your client's home, day or night. All you need is an Internet connection and your tablet or computer to access your computerized client files. To do this, you simply log in to the Member Portal.
FILL IN A STANDARDISED HEALTH QUESTIONNAIRE ONLINE
By filling out the health questionnaire directly in your client's digital file, you ensure that you don't forget anything and that you record all the information needed to identify contraindications to massage and adapt your treatment. What better way to standardize your information gathering, while meeting the requirements of the FQM's professional inspection!
PERSONALIZE YOUR FOLLOW-UP NOTES
From one appointment to the next, add relevant information to your client's follow-up by customizing your notes. In addition, you can make changes to the health questionnaire as needed to reflect changes in the condition of the person you are receiving for massage.
SAVE SPACE AND PAPER
Goodbye physical files and folders! From now on, all you need is your computer or tablet for efficient record keeping. It's an economical solution… and environmentally friendly! Note that paper customer files must be kept for five years.
GENERATE RECEIPTS IN ONE CLICK
When the appointment is over and your follow-up notes are recorded, automatically generate the massage therapy receipt directly in the digital file.
TARGETED PROMOTION OF YOUR SERVICES
The digital file system includes an address book of all your clients and allows you to filter them by last name, first name, email, profession and type of physical activity. It is thus possible to generate and export client lists, with or without filters. In this way, you can easily promote your services by e-mail by targeting your different clienteles. 
How to use the computerized client files?
Go to the member portal*.
Check out our videos and tutorials (coming soon):

The benefits of digital records.
How to fill out the health questionnaire in the computerized client file?
How to follow up on appointments and generate receipts?
Take advantage of all the benefits of computerized client records.
*Please note that the best browsers to use our system are Google Chrome and Firefox.44
Frequently asked questions – FAQ
Can I share client records with other massage therapists or health professionals?
Yes, however, you will need the client's prior authorization to transfer information from their file to a third party. To extract a client's file, go to the client's file and click on the "PDF Version" icon in the upper right-hand corner of the page. You can then send the document by e-mail.
Is it possible to link the computerised client files to the appointment manager I use in my professional practice?
No, it is not possible to do this at the moment. Only computerized receipts are linked to client files and can be generated from the platform.
I offer massage therapy in several locations. Can I assign my clients to a specific office?
Yes, you can assign an office to a particular client by entering the office's contact information in the "District" box in the client contact information section. This will allow you to filter your clients by location.
Can I export a list of my clients and their contact details?
Yes, to do so, go to the summary page of your computerised client files, then filter your clients according to the information you wish to see on your list. Then click on the red icon marked "XLS". An Excel file will be generated containing the information on each one. This will allow you to target customers for emailings or promotions, for example.
Can I work on my customer files when I don't have Internet access?
No. You need Internet access to access your computerized customer files, as well as to access the Member Portal.
I mistakenly entered the wrong information in the health questionnaire and saved it. What can I do?
At any time, you can return to any section of the computerised client record to make changes or add relevant information.
Is it mandatory for the client to sign the health questionnaire in the computerised file?
The signature of the health questionnaire is not mandatory, except for certain situations involving the transmission of information to a third party. For example, the client's signature will be required in the context of a professional inspection, if the FQM asks you to consult client files, when transferring a client's file to another therapist, or when you give a client a copy of his or her file.
Do you have questions about computerized client files?
Contact our member services at support.fqm.qc.ca, or call 1 800 363-9609 ext. 228. You can also join us on our Facebook page!