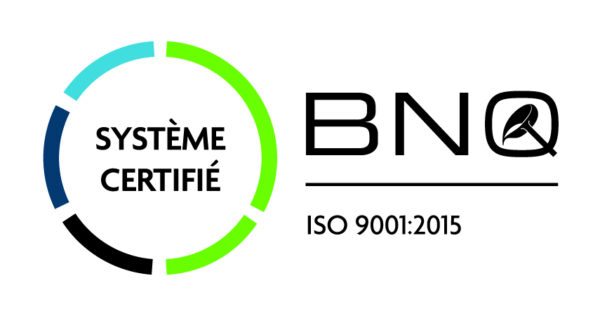 The FQM is chosen for its leadership and commitment to excellence.
With its policy on quality, secured the ISO 9001: 2015 standard awarded by the Bureau de normalisation du Québec in recognition of its quality management system.
Advocates in favour of the regulation and professional oversight of massage therapy in order to protect the public; these efforts earned the FQM the support of the Collège des médecins in December 2014.
Constituted as a professional order, with a code of ethics, a professional inspection regulation, a syndic and a disciplinary committee, and a professional inspection service through which more than 200 inspections are conducted annually.
Developed the Modèle québécois de la massothérapieMD*(Québec massage therapy model), which includes three competency profiles; each is associated with a preventive and therapeutic training program, with programs ranging from 400 hours to 1,800 hours and meeting the highest quality standards, comparable to the standards in force in other Canadian provinces where massage therapy is regulated.
Established an accreditation system for massage therapy schools, out of which arose a province-wide network of FQM-accredited schools.
Recognized by leading partners that only hire or collaborate with certified massage therapists (Association québécoise de la douleur chronique, Québec Cancer Foundation, Siberia Station Spa, etc.).
FQM members have the right to use the title certified massage therapist, a registered trademark owned by the FQM and a guarantee of quality.
Founded the Fondation de la massothérapie to help improve the health and quality of life of persons living with cancer or chronic pain.
Developed the Centre de formation et d'accompagnement en emploi (CFAE), an initiative aimed at promoting career development and job retention among certified massage therapists; New Business Startup Kit (French only).
Offers a mentorship program that each year allows about 10 members to benefit from support and advice from more experienced members.
Always ahead of the curve, the FQM is also the only association that offers its thousands of members innovative training tools intended to support their continued career development:
Newsletter
Professional insurance
Original promotional tools
Premium profile and a free and effective Web referencing service
Info-Massage Window
A reserved section on the Web
When you become a member of the FQM, you join thousands of certified massage therapists whose competencies, integrity and professionalism are recognized across Québec, notably by other health professionals, employers and insurance companies.
In short, choosing the Fédération québécoise des massothérapeutes is a choice in favour of leadership, innovation and excellence in Québec's massage therapy field.