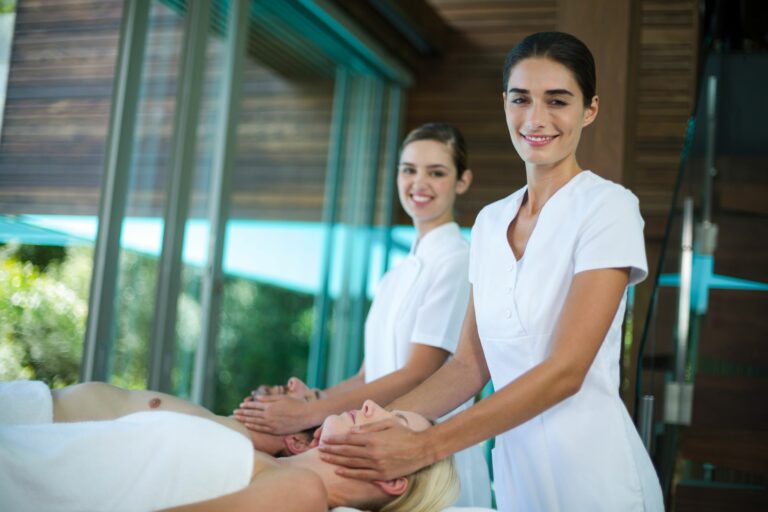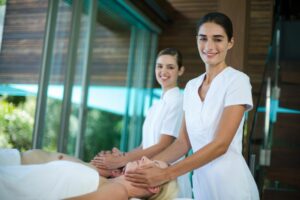 With the ever-increasing need for complementary care, massage therapy has a field of expertise that allows it to intervene at both the preventive (wellness) and therapeutic levels, in order to relieve pain and improve health conditions.
Did you know that today, nearly one in four Quebecers are limited in their daily activities because of functional health problems?
Here are some key facts about the health of Quebecers in 2013:
1 in 2 people suffer from at least one chronic health problem
1 in 2 people will be affected by cancer in their lifetime
The World Health Organization has shown that depression and back pain are the leading causes of disability
25,552 workplace injuries per year in Quebec, directly attributable to musculoskeletal disorders (tendonitis, bursitis, low back pain, etc.)
The aging of the population: by 2031, a quarter of the population will be in its third decade.
The therapeutic applications of massage therapy are vast and the studies proving its benefits are increasingly numerous. So, whether you wish to intervene in prevention or offer therapeutic follow-up, the job prospects are numerous.
REFERENCES
1 Institut de la statistique du Québec. (2016). Zoom santé – L'autogestion des  maladies chroniques, l'état de santé et l'utilisation des services hospitaliers: exploration de données d'enquêtes populationnelles.
[PDF] Repéré à http://www.bdso.gouv.qc.ca/docs-ken/multimedia/PB01670_zoom_sante_55_2016H00F00.pdf
2 Société canadienne du cancer. (2012). Vue d'ensemble des statistiques sur le cancer. Repéré à http://www.cancer.ca/fr-ca/cancer-information/cancer-101/cancer-statistics-at-a-glance/?region=qc
3 Organisation mondiale de la santé. (2017). « Dépression : parlons-en » déclare l'OMS, alors que cette affection arrive en tête des causes de morbidité. Repéré à
https://www.who.int/fr/news-room/detail/30-03-2017–depression-let-s-talk-says-who-as-depression-tops-list-of-causes-of-ill-health
4 Statistiques sur les lésions attribuables aux troubles musculosquelettiques (TMS) en milieu de travail 2017-2020 [PDF] Repéré à https://www.cnesst.gouv.qc.ca/sites/default/files/documents/statistiques-lesions-tms.pdf
5 Institut national de santé publique du Québec. (2010). Vieillissement de la population, état fonctionnel des personnes âgées et besoins futurs en soins de longue durée au Québec.
[PDF] Repéré à https://inspq.qc.ca/pdf/publications/1082_VieillissementPop.pdf