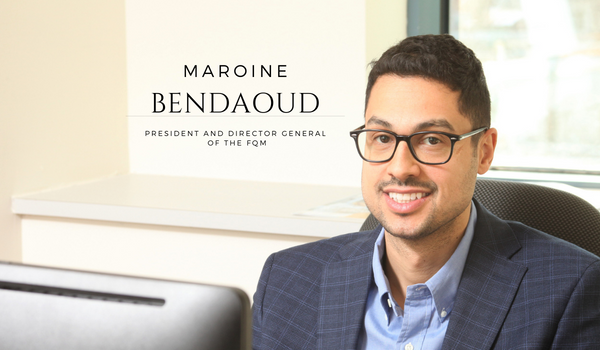 News
Dear member,
I hope that the year 2023 has started well for you! I sincerely wish that you have a challenging year that will live up to your expectations and aspirations.
Our fundamental aim is to support you in your profession. As an association, we are also committed to providing you with the best possible services: answers to your questions within 24 hours, free insurance receipts, training capsules, etc.
Many have seen how far the FQM has progressed, especially the members with more seniority. Other massage therapists and kinesitherapists have joined our ranks more recently. That said, all members can read the reasons Why choose the Fédération québécoise des massothérapeutes agréés.
These reasons are very relevant, because our fundamental work for the professionalization of massage therapy continues. Our media appearances advocating the creation of a college of registered massage therapists, raising pedagogical standards, countering the harassment and sexual solicitation experienced by our members, are proof of this. The arrival of Dr. Philippe Sauthier as a director on our Board of Directors also contributes to this effort to gain recognition from other health professions and from governments.
You can now renew your membership in the Member Portal. Under the Documents tab, you will find the Membership Renewal box (Renouvellement adhésion 2023-24). All the downloadable documents are listed. Also in the Member Portal, you will be able to pay your membership fee and change your professional details. For those who are having difficulty, please call us at 1-800-363-9609.
Due to the rise in the cost of living and the incompressible expenses of the organization (supplies, rent, etc.), we must increase the price of the membership fee. However, our priority remains to provide you with better services.
I am pleased to announce the development of a new website and a new Member Portal in 2023-2024. One of my goals is to revitalize the Find a Registered Massage Therapist section so that you can maximize your web presence and attract more clients. A free webinar on how to use social media and web platforms to better promote your services is also planned. We will also be reworking our logo, which will be available for your business cards.
I hope to speak to you again soon, and would like to remind you that our team is always here to help you, at every stage of your career.
Sincerely yours,
Maroine Bendaoud, PhD
President and Director General of the FQM