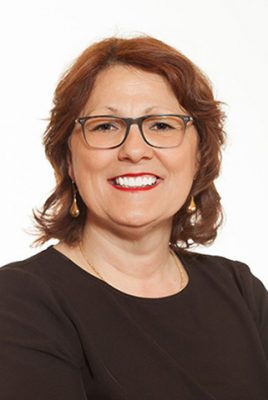 Massage therapy has come a long way since the FQM was founded in 1979. While the discipline was once deemed to be care for the sole purpose of well-being, today it is scientifically proven to offer more than just relaxation, with added benefits that include chronic pain relief, reduced fatigue and anxiety among people living with cancer, and stimulation of immune function.[1]
Today, the general public, health professionals and insurers are more aware than ever of the value and effectiveness of massage therapy applied to a range of situations. This increased recognition has allowed the discipline to gradually carve out a well-deserved place on the health care continuum in Québec.
In our efforts to promote the recognition of massage therapy as a form of health care, as is done in Ontario, we recently finished drafting a research document entitled Massothérapie et santé publique — Valeur et efficacité de la massothérapie intégrée à l'offre de soins de santé au Québec (soins couverts par les régimes public et privés). (Massage therapy and public health – Value and effectiveness of massage therapy integrated into the health care system in Québec (care covered by public and private insurance plans).
Our research is based on a study published by the American Massage Therapy Association. In the document, we provide proof that integrating massage therapy into the health care continuum has the potential to generate substantial savings across Québec's public and private health care systems.
A new era for massage therapy
A new era in health care is dawning in Québec. Increasingly, there is talk of integrative medicine and health. McGill University confirmed as much in the summer of 2016, when it celebrated 40 years of family medicine. To mark the occasion, the university's Montreal campus played host to a number of events, including a symposium on complementary health aimed at reporting on the latest training and research in complementary health and integrative medicine. The event saw several Canadian and American universities outline their integrative medicine models, presenting the obstacles encountered as well as potential solutions for the future.
The CHUM recently demonstrated an impressive openness to the massage therapy profession, as well. The hospital, in an effort to draw on greater interdisciplinarity, plans to integrate massage therapy as a complementary care practice in the near future.
Issues pertaining to the recognition of the profession
The health benefits and effectiveness of massage therapy are now well known. But the discipline's integration into the care continuum raises issues on several levels, notably concerning the professional oversight of massage therapists, the quality of training and, by extension, the protection of the public.
In a memorandum tabled before the Office des professions in 2016, we demonstrated the risk of serious harm associated with the practice of massage therapy. In order to mitigate this risk as well as ensure public protection, massage therapy must be practiced by competent professionals dedicated to delivering quality care and adopting ethical conduct.
Thus, we believe that integrating massage therapy into health care requires oversight in order to earn the trust of other health professionals and guarantee that the public receives safe and quality care.
The FQM's vision revolves around the professionalization of massage therapy, which will require a steady focus on solid and supervised training, paired with continued efforts to position massage therapy as a form of health care in its own right.
It is thus imperative that we seize the momentum to ensure that the competencies of massage therapists are recognized, and more importantly, that the public is protected.
---
[1] Fédération québécoise des massothérapeutes. (Avril 2017). Massothérapie et santé publique : Valeur et efficacité de la massothérapie intégrée à l'offre de soins de santé au Québec (soins couverts par les régimes public et privés).